SEAMLESS POOL EDGE IN PERTH, WA
Your pool is where you go to relax and make memories with your family. Protect your pool with an attractive seamless concrete edge. Get a free quote today. 
Surround Your Pool in Stunning Decorative Concrete
An inground pool can be an excellent investment in your home. Australia is known for its long and scorching hot summers. A pool provides you with the relief you need to beat the heat. It can also boost your property value as inground pools are becoming increasingly more popular. If you are considering adding an inground pool to your home or you want to upgrade the look of an existing pool, it may also be time to consider how you will surround that pool. 
A seamless pool edge made of decorative concrete might be the perfect choice for your family. A seamless pool edge creates an attractive lip over your pool to hide the unsightly edges and protect your pool's structure. It is also an affordable way to add beauty to your home's largest outdoor space. 
Create an outdoor sanctuary you will love, with a seamless pool edge by D&L Concrete Services. Give us a call today to learn more or get your free estimate. We proudly serve Perth, Australia, and the surrounding areas.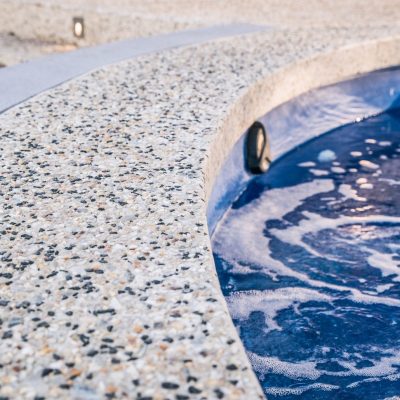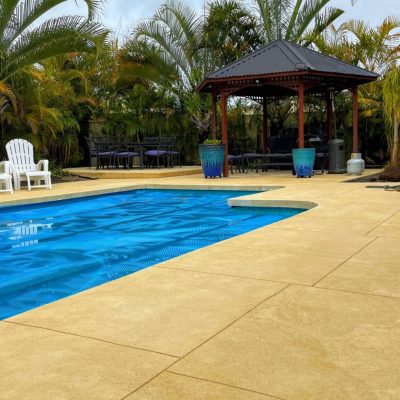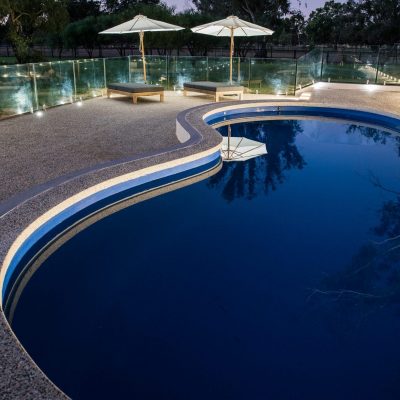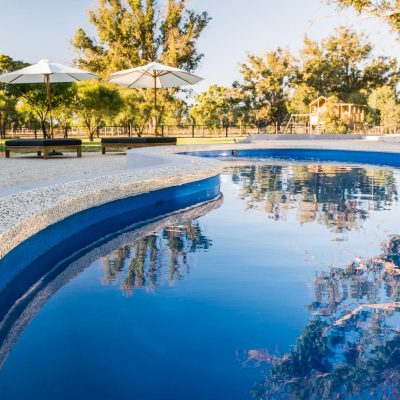 Benefits of a Seamless Pool Edge
Your inground pool is probably going to be the focal point of your backyard. Our seamless pool surrounds your hardscape to flow naturally around your pool for a clean and modern look. Even more important, a seamless pool edge hangs over the edge of your pool. This hides the substrate that supports your pool and protects it from the elements. 
A properly installed edge also limits the amount of water that is splashed out of the pool for added protection to the pool's exterior structure. Our seamless concrete pool surrounds keep your pool's water in the pool where it belongs and out of places where it can cause harm. This makes a seamless pool edge a great investment into the longevity of your pool.
Check out our Concrete Product Range
Lots of colour options and styles to suit your home!
Why Choose Decorative Concrete?
Decorative concrete is one of the most popular choices for creating a seamless pool edge for many reasons. It is durable, affordable, easy to work with, and, best of all, absolutely stunning. It comes in a wide range of colors to match any aesthetic or home exterior. At D&L Concrete Services, we can create a gorgeous seamless pool edge and pool area using almost any type of concrete that we work with. This makes it easy to get a custom pool area that matches your home. 
Whether you are interested in standard grey concrete or exquisitely honed and polished concrete for a granite-like finish, our concrete installation is designed to upgrade the look of your backyard. Seamless pool edges also come in a wide range of shapes. Choose a square edge for a look that is truly modern or a rounded edge for timeless appeal.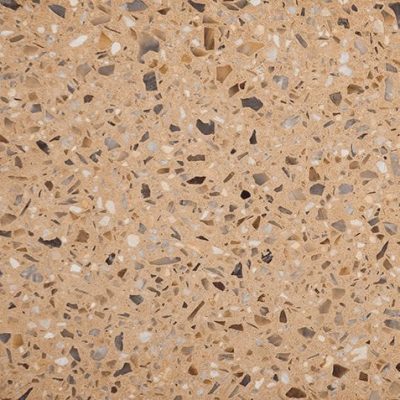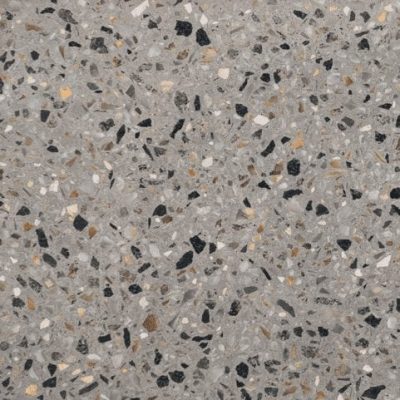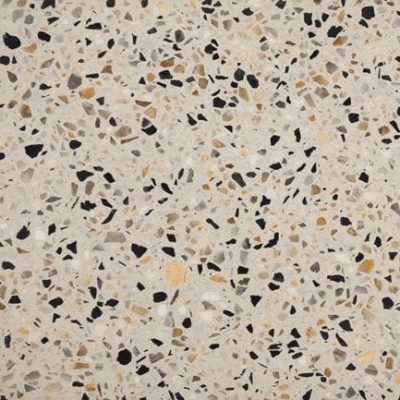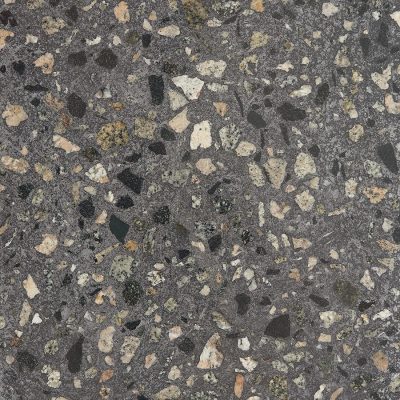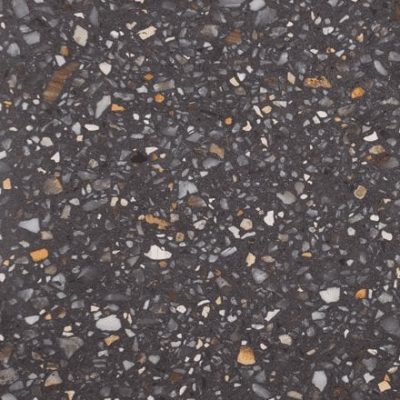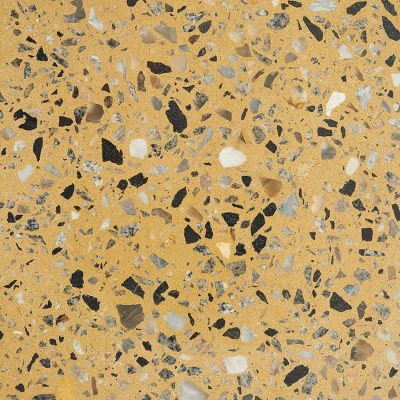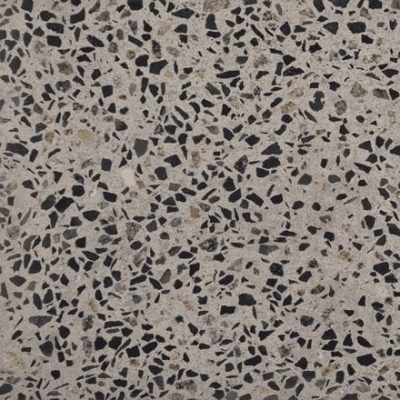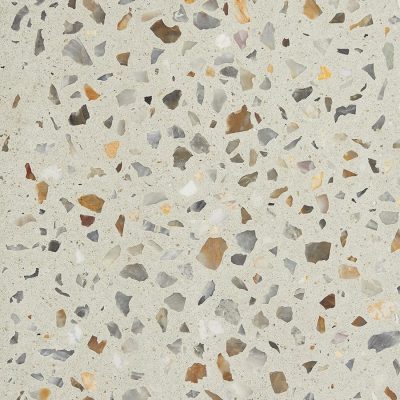 How to Get a Seamless Pool Edge
Step 1: Schedule a Consultation
Give us a call to schedule your appointment and tell us about your project. We will take a look at your existing space and show you all of the options we offer. We install a wide range of colored, honed, and polished concrete. No matter which one you choose, our concrete is sure to upgrade the look of your entire yard. 
Step 2: Get a Virtual Preview 
Once you've chosen a style you love, we can show you roughly what your finished seamless pool surround will look like in our virtual concrete viewer. The concrete viewer app is available in Google Play and the Apple App Store, so you can look at your selection any time you want to make sure it's the right choice for your home. You can even use the app to get an accurate estimate before our consultation.  
Step 3: Get Quality Installation
If you are in the process of having a new pool installed, we work with your pool installers to make sure your new pool is ready as quickly as possible, with minimal delay. If you are renovating an existing pool area, we do our best to get the job done fast, with all of the proper permits. 
Step 4: Enjoy Your New Pool Area
Once we've installed your new edge, it's time to enjoy your sanctuary. Whether you are relaxing by the pool, entertaining friends, or splashing in the pool with your family, you have the peace of mind knowing your pool is protected while enjoying the seamless look of decorative concrete. Our durable craftsmanship is designed to last, so you will be able to enjoy your space for years to come. 
What Our Customers Say About Us
We are ready to tackle your next concrete project!
WHY CHOOSE D&L CONCRETE SERVICES?
It's our goal to ensure the customer receives the best possible experience from start to finish. We pride ourselves on the long lasting relationships we build with our customers, and because of that alot of our work comes from recommendations and repeat clients.
Highest Quality Workmanship
The quality of work our concreters perform is second to none. You can rest assured knowing you have a highly skilled team trained to perform to Australian standards and beyond, using the best techniques, high-quality materials and reliable equipment.
Decorative Concrete Specialists
Decorative Concrete is what we do, we live and breathe it day-in day-out. Whether you are looking for standard grey concrete, or the highly exquisite honed and polished concrete, the team at D&L concrete services has got it covered.
Get the Luxurious Look of Decorative Concrete for Your Pool Area
If you are installing an inground pool or want to update the look of an existing pool, you might want to consider a decorative concrete pool surround for a look that is both timeless and modern. Give us a call today to schedule a free consultation. We are happy to answer any questions you might have about any of our decorative concrete products and services.
Give Us a Call: 1300 070 944