LOOKING FOR EXPOSED AGGREGATE IN PERTH?
Exposed aggregate is one of the most popular choices in concrete. You could have beautiful exposed aggregate Perth homeowners love, completed by our highly skilled team of exposed aggregate installers.
What is Exposed Aggregate?
The surface is obtained by installing concrete and then removing the outer 'skin' of cement paste to discover the decorative coarse aggregate beneath the surface of the cement (either batched into the concrete mixture or seeded onto the surface).
Where Can Exposed Aggregate be used?
Due to its durability and skid resistance, an exposed aggregate finish is perfect for many areas including: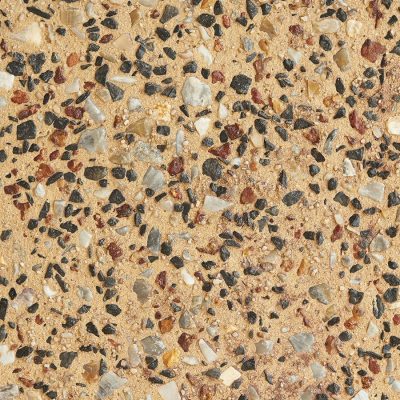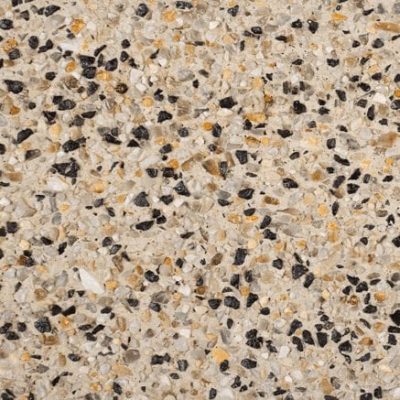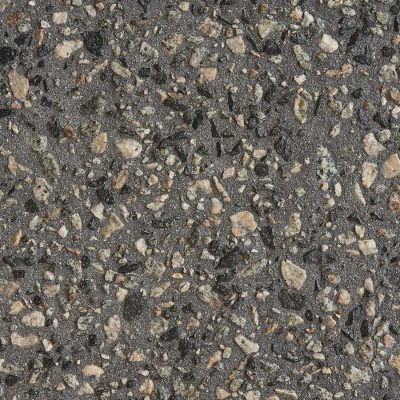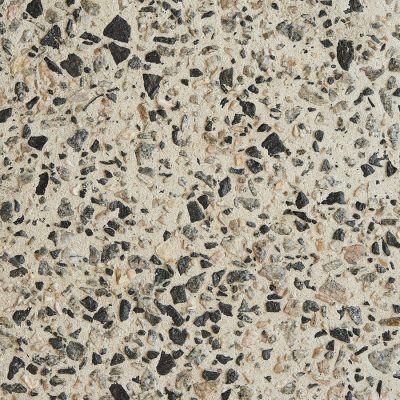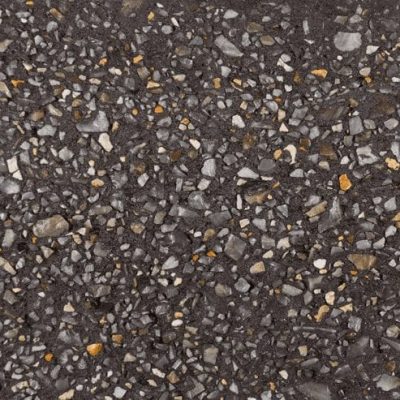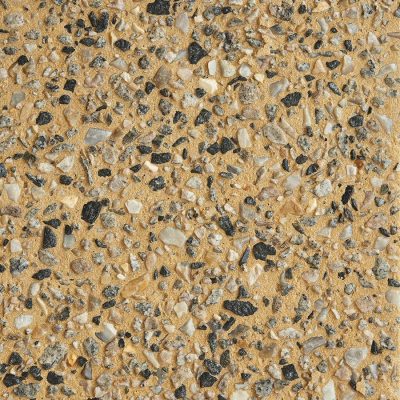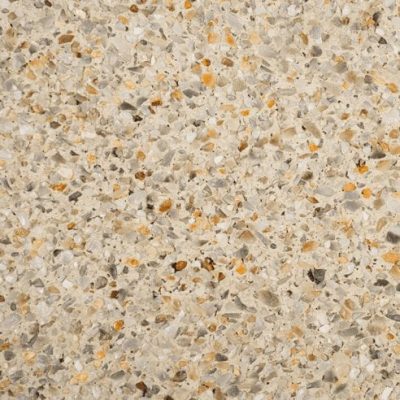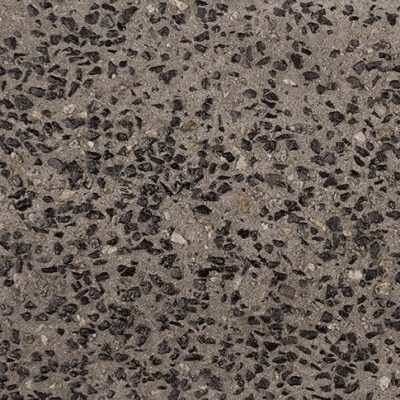 What is in Exposed Aggregate Concrete?
The colour palette of an exposed aggregate surface is largely dependent on the sort of decorative stone that is used.
The most common decorative aggregates are richly coloured natural stones such as basalts, granite, quartz, or limestone. However, you may also use fabricated materials such as recycled coloured glass. Even seashells and other interesting objects can be seeded into the concrete surface.
Listed below are the main factors to consider when selecting aggregate:
Check out our Aggregate Concrete Product Range
Lots of colour options and styles to suit your home!
Exposed Aggregate is Customisable
The highly skilled team at D&L Concrete Services can create unique looks with your exposed aggregate by applying stones or other materials to the surface of the concrete while wet. This allows us to be able to provide our customers with totally unique looks. Glow rocks as seen in this image are becoming a very popular addition  Perth residents are opting for.
Our consultants can provide expert assistance when designing the perfect exposed aggregate concrete look for your home. Our Supervisors can even work in with other trades, such as Brick Layers, Builders, and Electricians, to build truly special decorative concrete feature areas. Here are some photos of a job we recently completed, we organised and site managed the entire process from start to finish, from Earthworks, Brick laying, Form work, Electrical, Concreting, and Rendering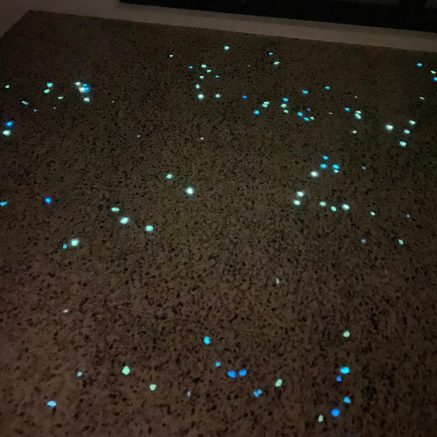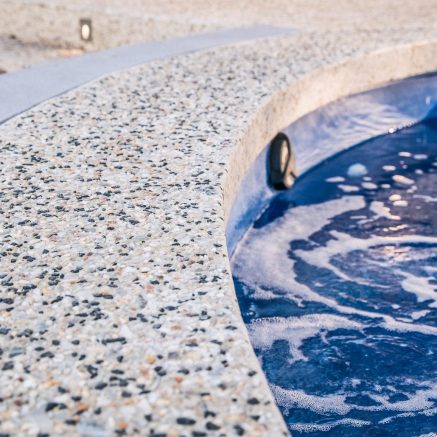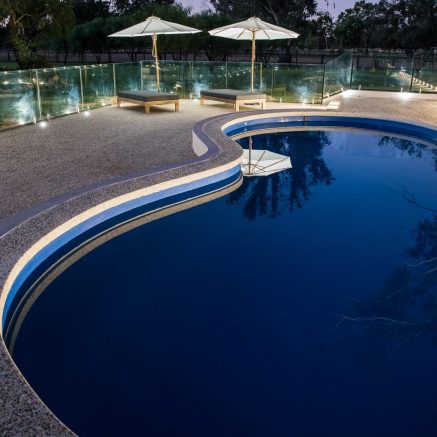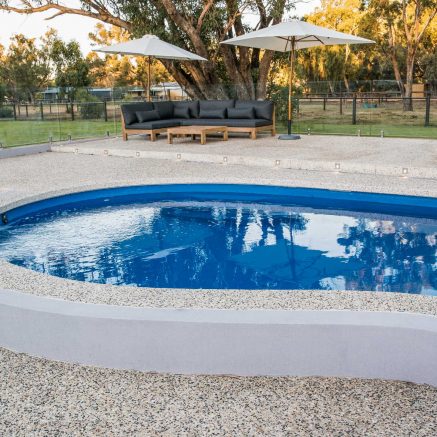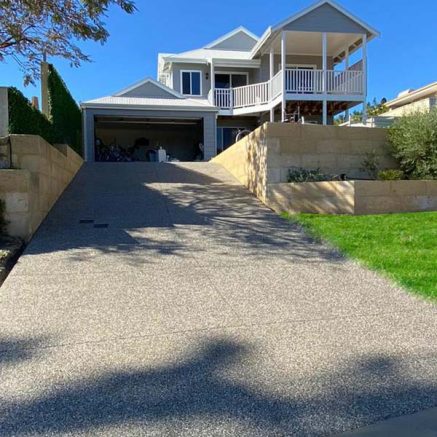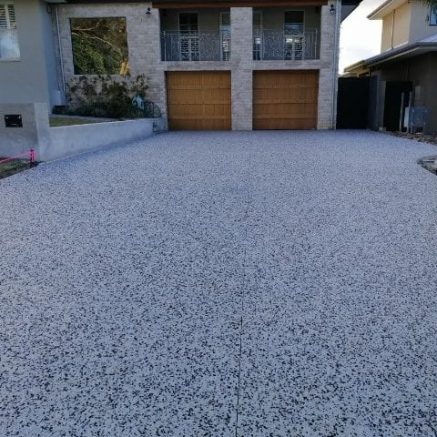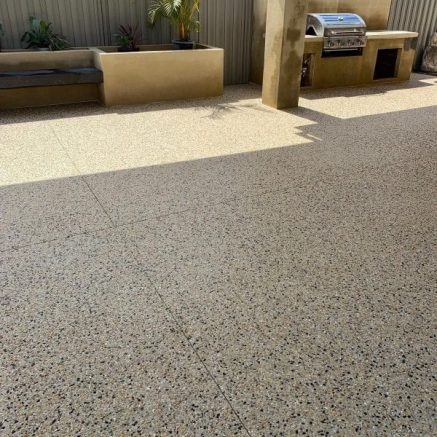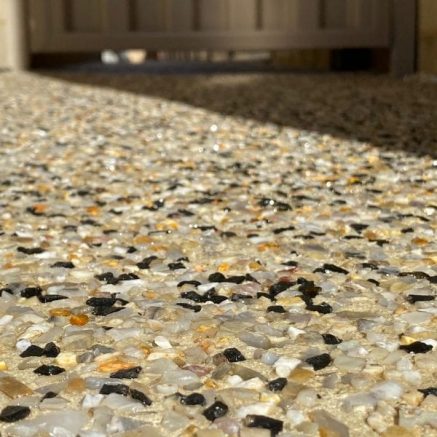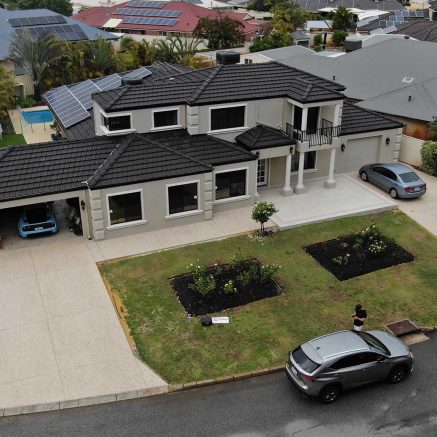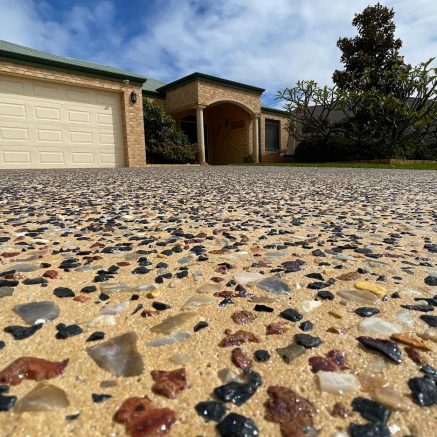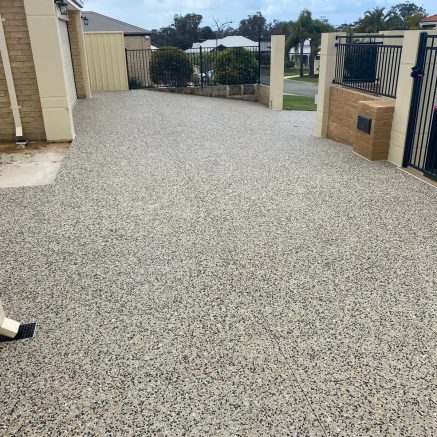 Advantages of Having an Exposed Aggregate Installation in Perth
While there are many types of decorative concrete available, there are many reasons why Perth homeowners choose exposed aggregate as the decorative concrete of choice. It's a fantastic looking and versatile product that can add visual appeal and value to your home.
Here are some of the reasons why it is so great:
Trusted Exposed Aggregate Perth Installer
When it comes to getting a high-quality exposed aggregate finish on your Concrete project, you can't go past D&L Concrete Services. We are a Perth based company, carrying out all aspects of concrete services throughout Western Australia. Our highly experienced team will ensure your project is completed on time, within budget to the highest possible standards of workmanship. 
Our friendly consultants understand the needs of each individual customer and are able to provide an incredible vision of what could become your new driveway, pool deck, patio, walk way or any other type of decorative concrete requirement. 
How Much Does Exposed Aggregate Cost in Perth?
There are many factors which can affect the cost of exposed aggregate, different mixes, and location of installation having a major impact on the total cost. You can use our handy Concrete Price Estimator to estimate how much your exposed aggregate install will roughly cost. You can also use our Virtual Concrete Viewer iPhone and Android app, to view your concrete against your home before making a decision, you can also receive a price estimate on exposed aggregate in the app aswell.
How to Get the Best Exposed Aggregate Perth Has to Offer
Step 1: Check Out Our Online Price Estimator
If you want to learn more about how affordable exposed aggregate concrete can be, check out our handy online price estimator. This allows you to explore many of the concrete options we offer so you can find the best one for your budget.
Step 2: Get a Free Quote
Contact us to schedule a free estimate. We will come to your home and talk to you about all of your concrete options. Tell us about your needs and your budget so we can find the perfect solution for you. Select your colours and schedule your installation.
Step 3: Have Your Exposed Aggregate Concrete Installed
We come to your house and install your new concrete. Our reliable and friendly concrete installation experts do everything they can to arrive on time and get your job done promptly with minimal interruption to your day. Our highly skilled team always makes sure to obtain the right permits and follow all local guidelines and Australian Standards for proper installation with minimal disruption to you or your neighbours.
Step 4: Enjoy Your New Space
You will love your new outdoor space. Give your home, property value, and whole neighbourhood a boost with your new decorative concrete installation.
What Our Customers Say About Us
Contact Us For A Free Quote
WHY CHOOSE D&L CONCRETE SERVICES?
It's our goal to ensure the customer receives the best possible experience from start to finish. We pride ourselves on the long lasting relationships we build with our customers, and because of that alot of our work comes from recommendations and repeat clients.
Highest Quality Workmanship
The quality of work our concreters perform is second to none. You can rest assured knowing you have a highly skilled team trained to perform to Australian standards and beyond, using the best techniques, high-quality materials and reliable equipment.
Decorative Concrete Specialists
Decorative Concrete is what we do, we live and breathe it day-in day-out. Whether you are looking for standard grey concrete, or the highly exquisite honed and polished concrete, the team at D&L concrete services has got it covered.