About D&L Concrete Services
D&L Concrete Services is a family-owned company providing decorative concrete to Perth and all throughout WA.
D&L Concrete Services is a part of the D&L Group of companies specialising in decorative concrete. The founders started D&L Concrete Services to complement the high quality work the D&L Group of companies provide. The D&L Group of companies consists of 3 Companies, D&L Building Services, D&L Electrical and Air, and D&L Concrete Services.
D&L Concrete Services is fast becoming one of Perth's biggest names in Decorative Concrete. Perth has come to know us for our high quality workmanship, and dedication to ensuring the customer has the best experience possible.
Our team of highly skilled concreters boasts 40+ years of combined industry experience, with a focus on delivering high customer satisfaction and concrete that can be featured as a work of art. D&L Concrete Services is paving the way to providing Perth with High-Quality Exposed Aggregate, Honed Aggregate, Liquid Limestone, and Coloured Concrete. There is something to be said for the natural beauty of Decorative Concrete, and having the right team of experts with a great deal of industry experience will make ensure your design exceeds expectations.
Check out our Concrete Product Range
Lots of colour options and styles to suit your home!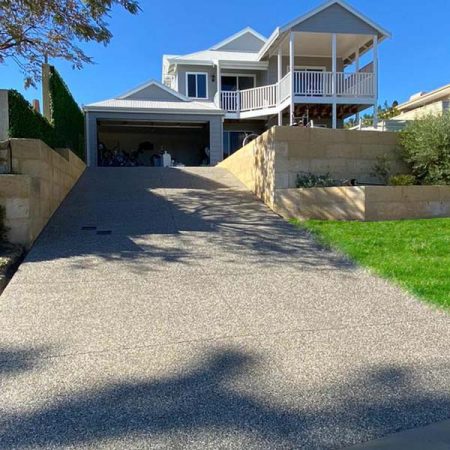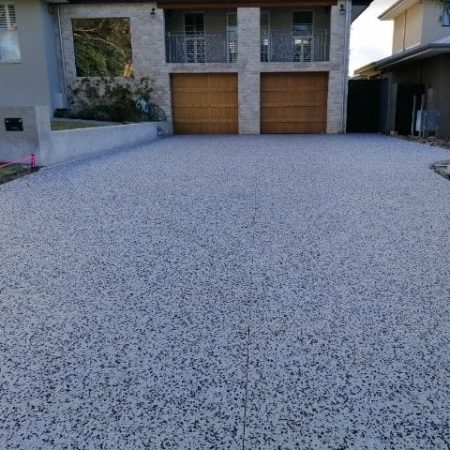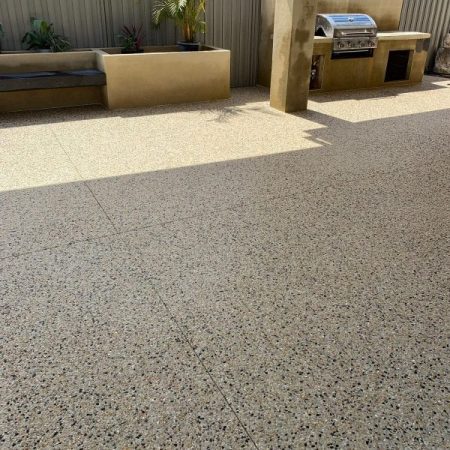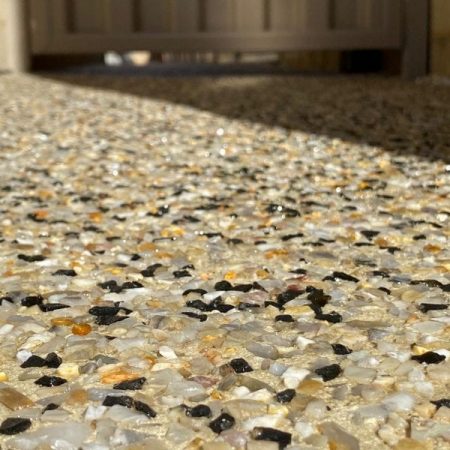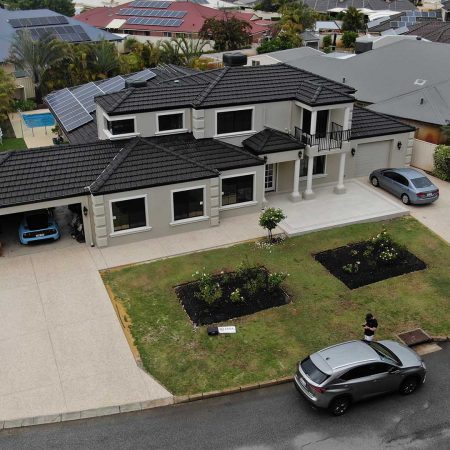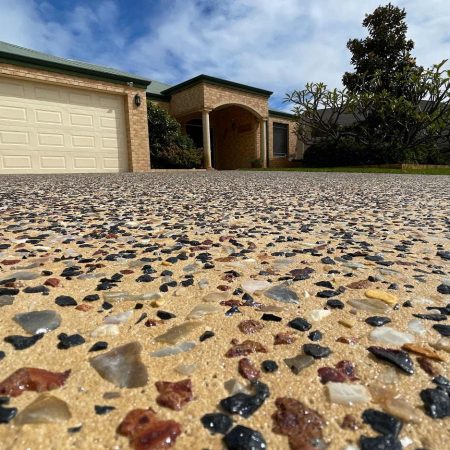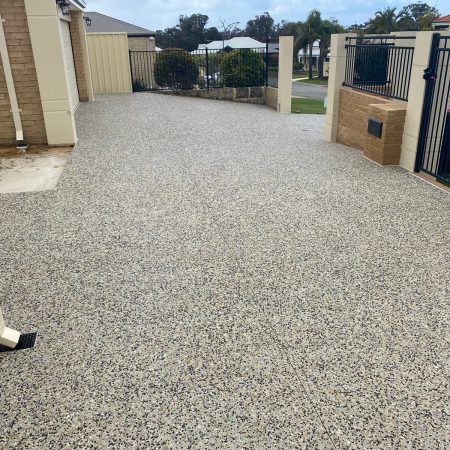 Our principles define what we do. To achieve high quality work and meet Customer Satisfaction we follow these core values.
What Our Customers Say About Us
We are ready to tackle your next concrete project!
WHY CHOOSE D&L CONCRETE SERVICES?
It's our goal to ensure the customer receives the best possible experience from start to finish. We pride ourselves on the long lasting relationships we build with our customers, and because of that alot of our work comes from recommendations and repeat clients.
Highest Quality Workmanship
The quality of work our concreters perform is second to none. You can rest assured knowing you have a highly skilled team trained to perform to Australian standards and beyond, using the best techniques, high-quality materials and reliable equipment.
Decorative Concrete Specialists
Decorative Concrete is what we do, we live and breathe it day-in day-out. Whether you are looking for standard grey concrete, or the highly exquisite honed and polished concrete, the team at D&L concrete services has got it covered.