LOOKING FOR A CONCRETE DRIVEWAY IN PERTH?
Find out how you can have the perfect concrete driveway Perth homeowners have grown to adore.
Why Choose Decorative Concrete For Your Driveway?
Decorative Concrete has become a very popular choice amongst home owners looking to have a new driveway installed or old driveway replaced. Their are many types and styles of decorative concrete to choose from. A decorative concrete driveway is sure to add the extra wow factor to your home, and may also increase the property value.
Decorative Concrete is the perfect choice for your driveway if you hate unsightly weeds. It's no surprise that a lot of people have been replacing paved driveways due to the constant maintenance required because of weeds that grow in between the pavers. 
Homeowners who have just had their house built are deciding to rip up the pavers due to the maintenance involved, and are opting for beautiful decorative concrete driveways Perth.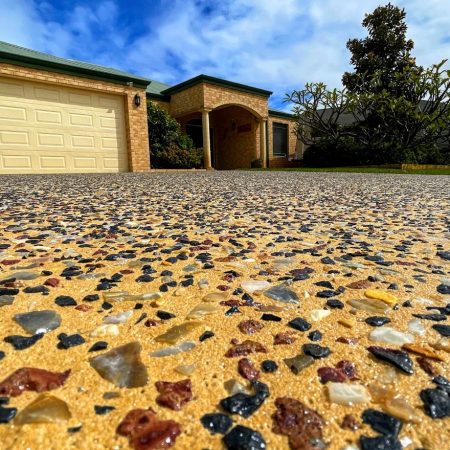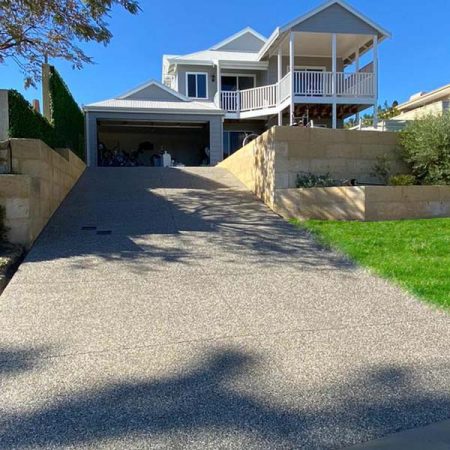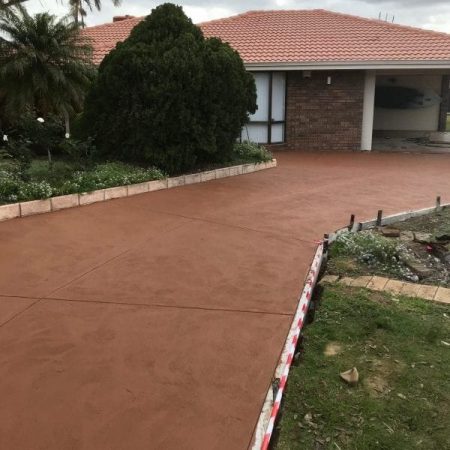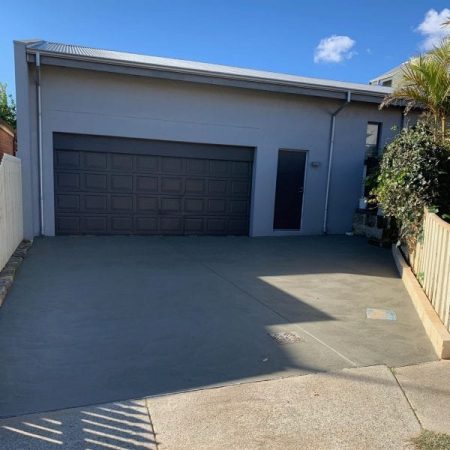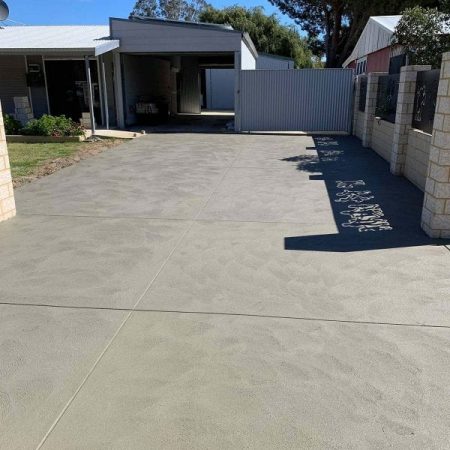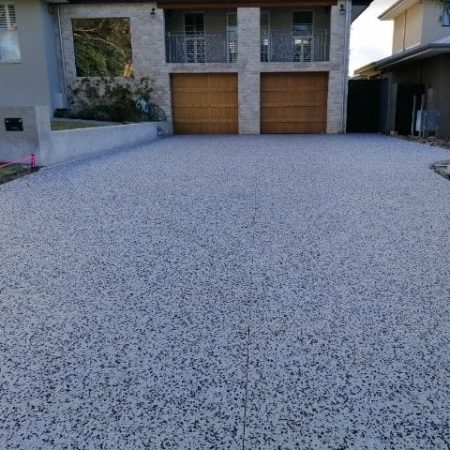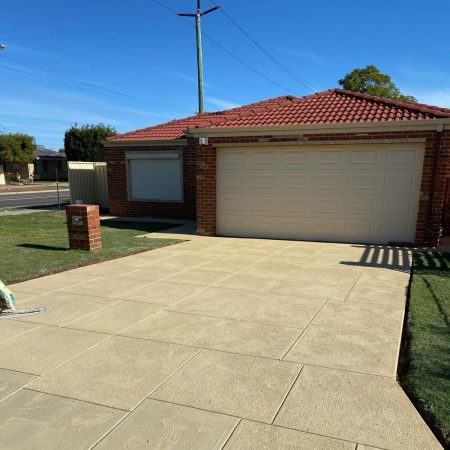 Advantages Of Having A Concrete Driveway Installed in Perth
There are many reasons why homeowners choose decorative concrete as the product of choice for driveways in Perth. It's a fantastic looking and versatile product that can add visual appeal and value to your home.
Here are some of the reasons why decorative concrete is so great:
Check out our Concrete Driveway Product Range
Lots of colour options and styles to suit your home!
Styles Of Concrete Driveways Perth Has To Choose From
The colour palette and textures of decorative concrete comes in many different styles. Below are some examples of the different decorative concrete types you may like to choose for your driveway in Perth: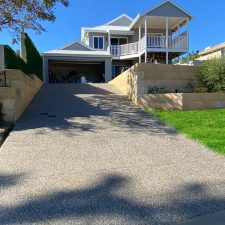 An exposed aggregate driveway allows the stones to show through at the surface of the concrete. It's high durability and very low maintenance make it a very popular choice for concrete driveways in Perth, not to mention its natural beauty.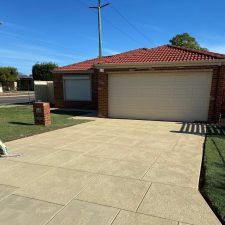 This type of driveway uses a mixture of crushed limestone and concrete, along with other additives to give it this beautiful finish. Sturdy, durable, low maintenance and cost effective, making it another popular choice in Perth.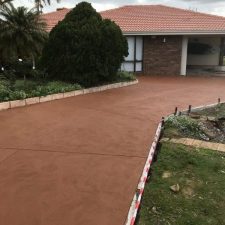 COLOURED CONCRETE DRIVEWAY
The beauty of coloured concrete is the ability to match the colour palette of your home. Customisable yet it still offers all the qualities concrete is known for.  Low maintenance, durable and cost-effective, making it a great choice for Driveways.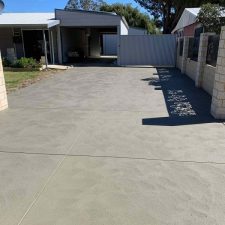 STANDARD GREY CONCRETE DRIVEWAY
The OG of concrete driveways. Grey concrete has stood the test of time and still a widely used building material by many. Grey concrete is still a fantastic option for a driveway if you are looking for a low cost, low maintenance solution.
A Reliable Concrete Driveway Installer in Perth
D&L Concrete Services is Perth's most trusted company when it comes to concrete driveways. We are a local company, carrying out all aspects of concrete services throughout Western Australia. Our highly experienced team of concreters install the concrete driveways Perth residents have grown to love. We ensure the project is completed on time, within budget to the highest possible standards of workmanship.
Our friendly consultants understand the needs of each individual customer and are able to provide an incredible vision of what could become your new concrete driveway or any other type of decorative concrete you might require. 
What Our Customers Say About Us
We are ready to tackle your next concrete project!
WHY CHOOSE D&L CONCRETE SERVICES?
It's our goal to ensure the customer receives the best possible experience from start to finish. We pride ourselves on the long lasting relationships we build with our customers, and because of that alot of our work comes from recommendations and repeat clients.
Highest Quality Workmanship
The quality of work our concreters perform is second to none. You can rest assured knowing you have a highly skilled team trained to perform to Australian standards and beyond, using the best techniques, high-quality materials and reliable equipment.
Decorative Concrete Specialists
Decorative Concrete is what we do, we live and breathe it day-in day-out. Whether you are looking for standard grey concrete, or the highly exquisite honed and polished concrete, the team at D&L concrete services has got it covered.